The Board & Batten style is recognized by the exterior cladding of vertical slats rather than horizontal. Typically, this type of siding is offered in wood planks, high-density fiberboard (HDF) engineered siding, or made of fiber cement siding. However, wood requires regular maintenance, and both fiber cement or HDF engineered siding are heavy and time-consuming to install.

With Rialux's Bolton collection, you have access to ultra-resistant and lightweight aluminum siding, which is easy and quick to install and boasts exceptional longevity.
Style Board & Batten, un parement extérieur moderne et intemporel
It's true that originally, and dating back around 200 years, the Board & Batten exterior cladding style was used for "rustic" and "farmhouse" looks. You've probably come across properties of this kind, either near you or when traveling through the countryside.The Board & Batten style may give older homes a vintage appearance. However, this style is now considered timeless and perfectly suited for blending with more modern designs.Rialux's Bolton collection offers a choice of 10 stunning colors. It harmonizes beautifully with different Rinox brick and stone siding.Want to further customize the appearance of your home? All Rialux product models are available in the same colors. Therefore, you can complement the look both horizontally and vertically with the Tiago or Timberland collections.
Advantages of an Ultra-Light Vertical Exterior Siding
In addition to the aesthetic that mimics wood, Rialux's siding panels come in several variations of the same shade in each box to create an even more natural and remarkable result. As for the aluminum in which they're crafted, it offers unique benefits, all at an affordable cost.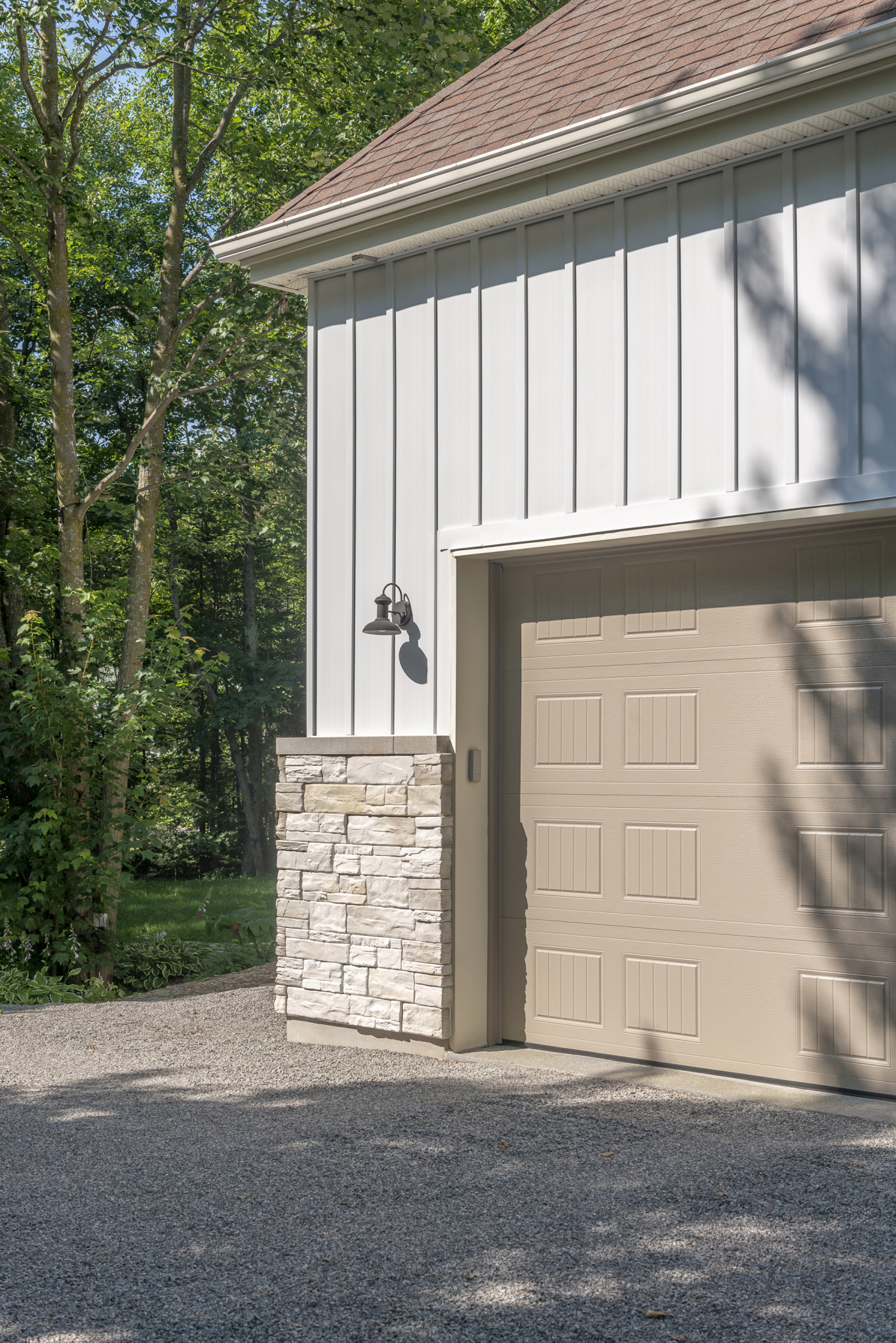 Lightweight

At first glance, the advantage of aluminum exterior siding is the ease of installation, especially in comparison to the lightweight nature of the material (6.5 lbs per panel), particularly when compared to wood or fiber cement siding. You won't have trouble finding help for your project! Much less a good contractor to install it.
Durability

High-quality aluminum must meet all industry standards, including those related to the rigors of the Canadian winter. By applying Rialux products with maximum adhesion and a finishing layer for protection against fading and UV rays, you obtain a highly durable, maintenance-free siding, guaranteed for 25 years.
Rust-Resistant

Aluminum products do not rust and are classified as zero fire hazard according to NFPA classification standards. As a result, you can have peace of mind, regardless of the weather.
Maintenance-Free

Apart from cleaning with a hose (no high-pressure), aluminum requires no painting over the years, no additional caulking over the years, or adding new staining or painting every 5 to 7 years, as is the case with wooden boards.
Complete your aluminum exterior siding in 25% less time than Canexel, fiber cement, or vinyl
The design of aluminum siding allows you to enjoy a much faster installation technique. Much like engineered flooring, the panels are locked to each other by a click-lock mechanism. No specific tools are needed. This method reduces the usual time required by 25% compared to any other type of exterior siding.
Municipal Regulations and Exterior Home Siding

Did you know that any changes to your home's architecture or any new construction must be evaluated by your municipality's advisory planning committee (CCU)?Indeed, its role is to ensure the coherence of a precise framework for urban planning. This framework must be respected across the entire municipality. Therefore, you may move into a neighborhood that allows only certain colors of exterior siding, specific types of siding, and even a limited amount of materials on a single property. It's essential to inquire beforehand and get your plan approved before obtaining project approval and the associated construction permit.
The Bolton collection suits all environments

Certain types of exterior sidings offer shades of red, blue, green, and yellow that may be rejected by the municipality. On the contrary, the colors of the Bolton collection of Board and Batten-style aluminum siding are understated and respectful of any environment. Whether it's a property in the city, the suburbs, or a more rustic or natural setting, they blend in seamlessly.